Content Development
Morningside Recovery
The Problem
Morningside Recovery's web content problem limited its ability to attract new admissions. With previous Black-Hat SEO tactics, the website ranked much lower than expected with Google. Morningside relied heavily on an out-of-state SEO firm and paid search advertising to counter Google's website penalty in attracting new admissions. Both cost the company tens of thousands of dollars each month. Since addicts don't independently research and source addiction recovery services, it's up to family and loved ones to search for facilities. Insurance coverage, detox, and travel are significant concerns. Researching Morningside on the web was difficult because Morningside's web content was poorly written and sometimes nonsensical – for example, there was a section on LSD Addiction. As a result, the admissions team bypassed the website and spent much time educating and convincing potential attendees that Morningside was the correct facility.
The Solution
I designed a multi-channel end-user strategy with additional Morningside properties. Morningside Recovery, Hasani Ranch, Bipolar Treatment, and Discovery Houses. I built a digital marketing team of six that included: Two Developers, Content, Paid Search, SEO, and Social Media.
Websites were rebuilt and technically optimized for SEO
SEO research identifies search terms
Updated content targeting friends and family
Engaged with treatment influencers like legal professionals, medical doctors, therapists, and interventionists
Weekly blog posts discussing newsy topics
Integrated CRM and call tracking
Leveraged reputation management
Fake Xanax Killing People
Using the examples of employer portals I've used in the past at Apple and Microsoft, I designed an employee experience designed to give the employee product information and service updates quickly, see how the company is climbing the ladder of success, and give a sense of security in a growing industry.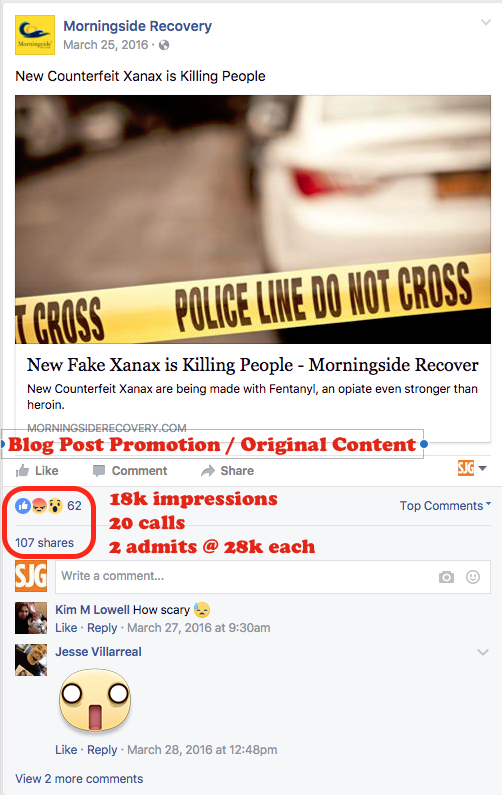 ~18k impressions
107 shares
20 incoming calls
Two facility admissions.
Sugar is the new cocaine
I had our content writer create a blog post piggybacking off a few sugar documentaries popular at the time," Fed-up (2014), That Sugar Film (2014), and Sugar Coated (2015).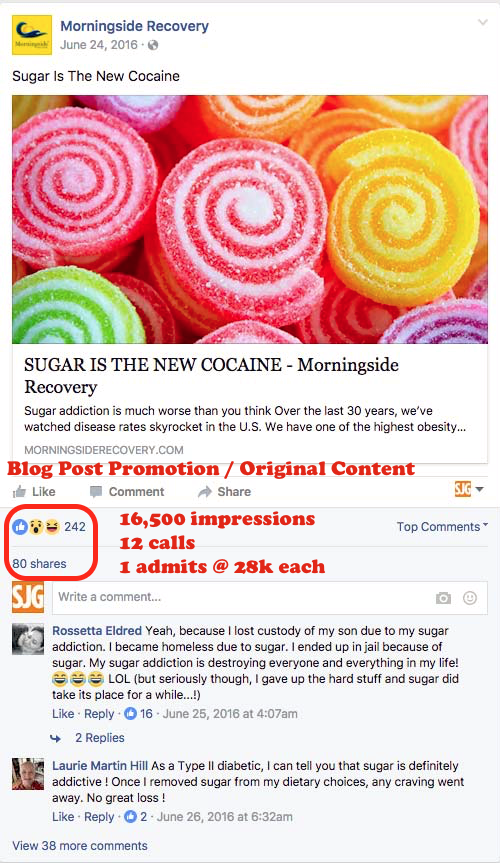 ~16,500 impressions
242 Reactions
80 shares
Response to the Pulse Nightclub mass-shooting.
Morningside had a successful LGBTQ recovery program. I asked my content writer to address the tragedy to reassure MSR's continued commitment to the LGBTQ community.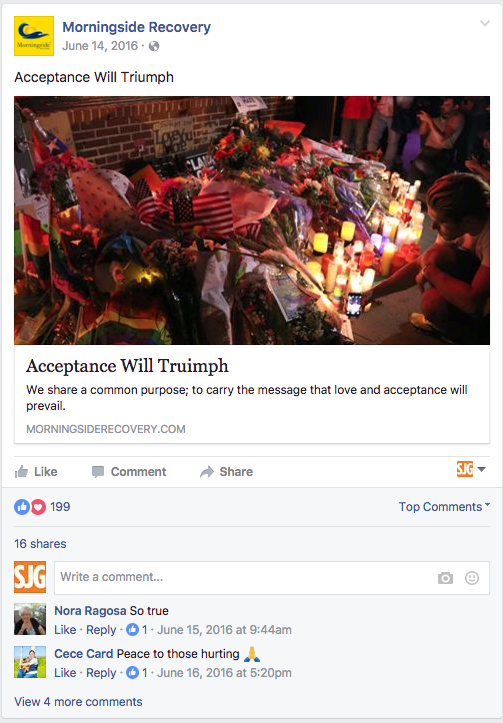 Response to the growing opioid epidemic in 2015
In the spring of 2016, Narcan was hitting the market. I asked our content writer to leverage the news item and create a blog post. This was one of the most popular blog items in 2016.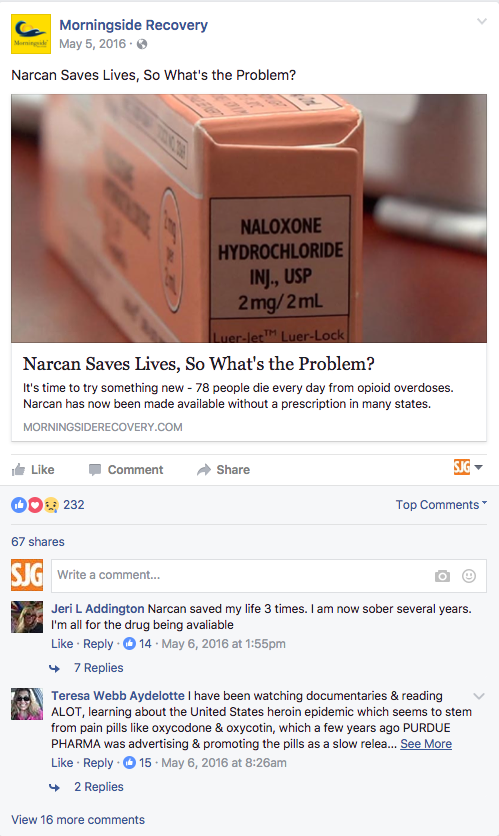 Content Marketing
I worked with the LA Times to create content marketing campaigns targeting specific groups of individuals. MSR subject matter experts (SMEs) provided background information
First Responders
Military Personnel
LGBTQ Community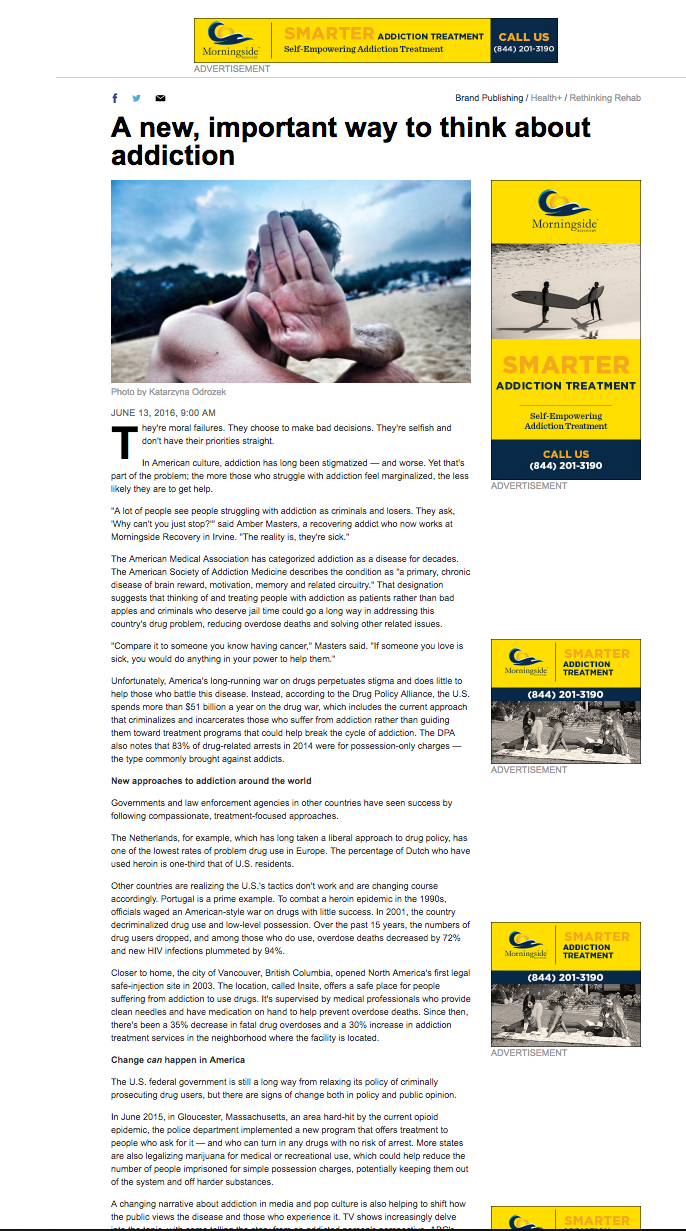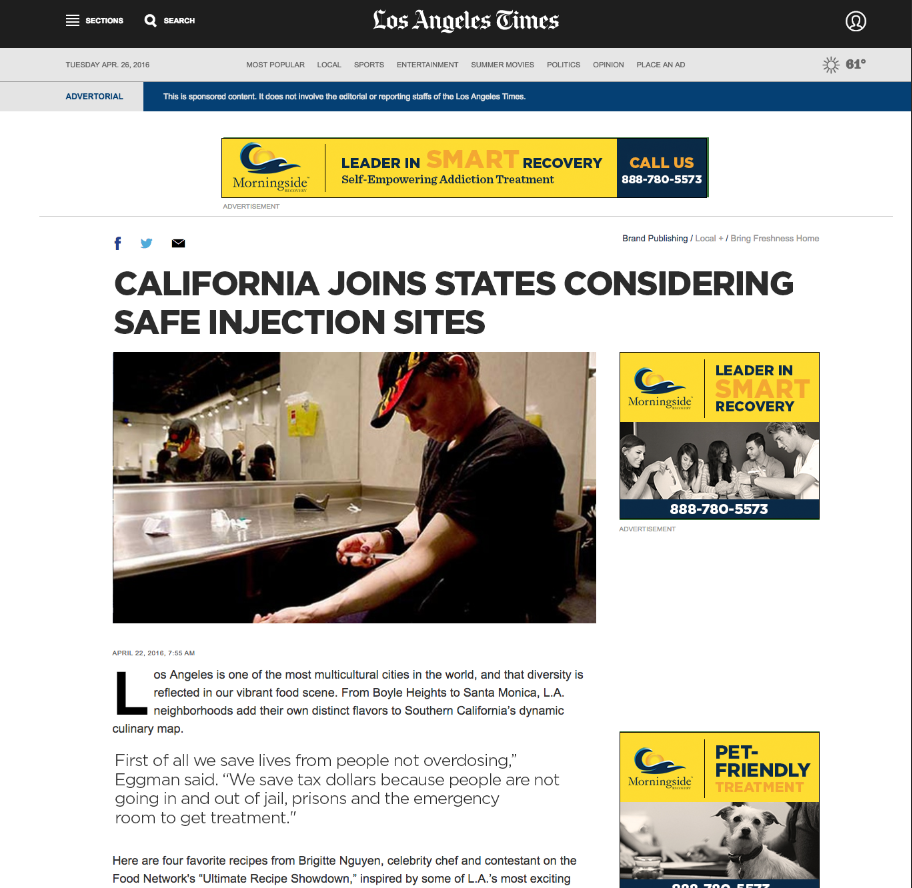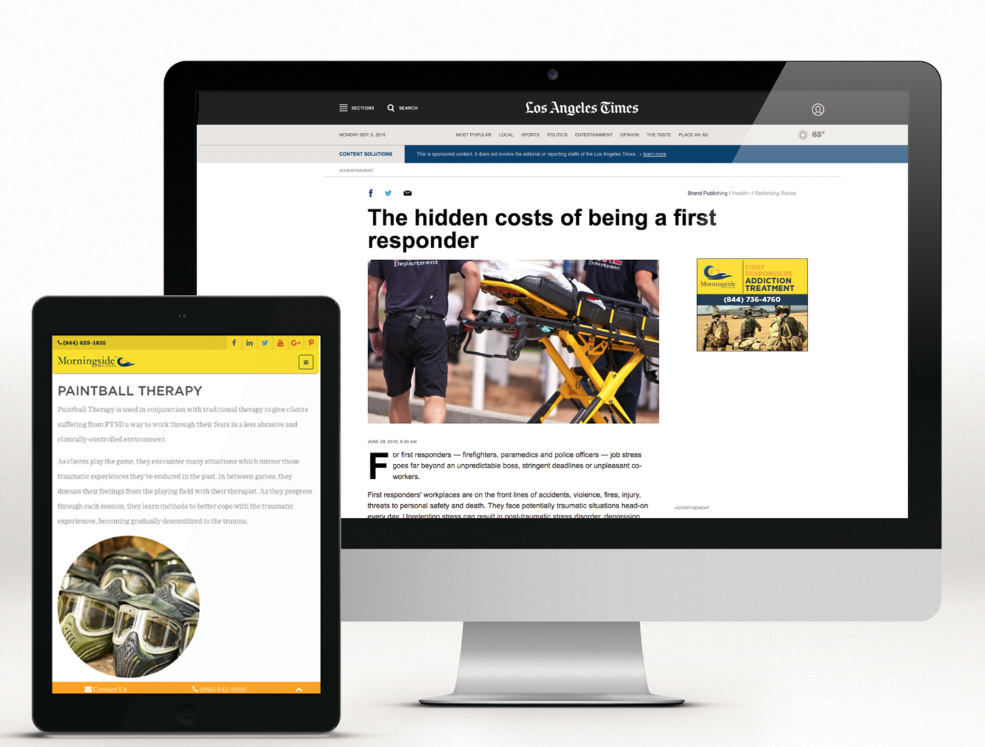 Website V3.0 design by Ralph Hermans.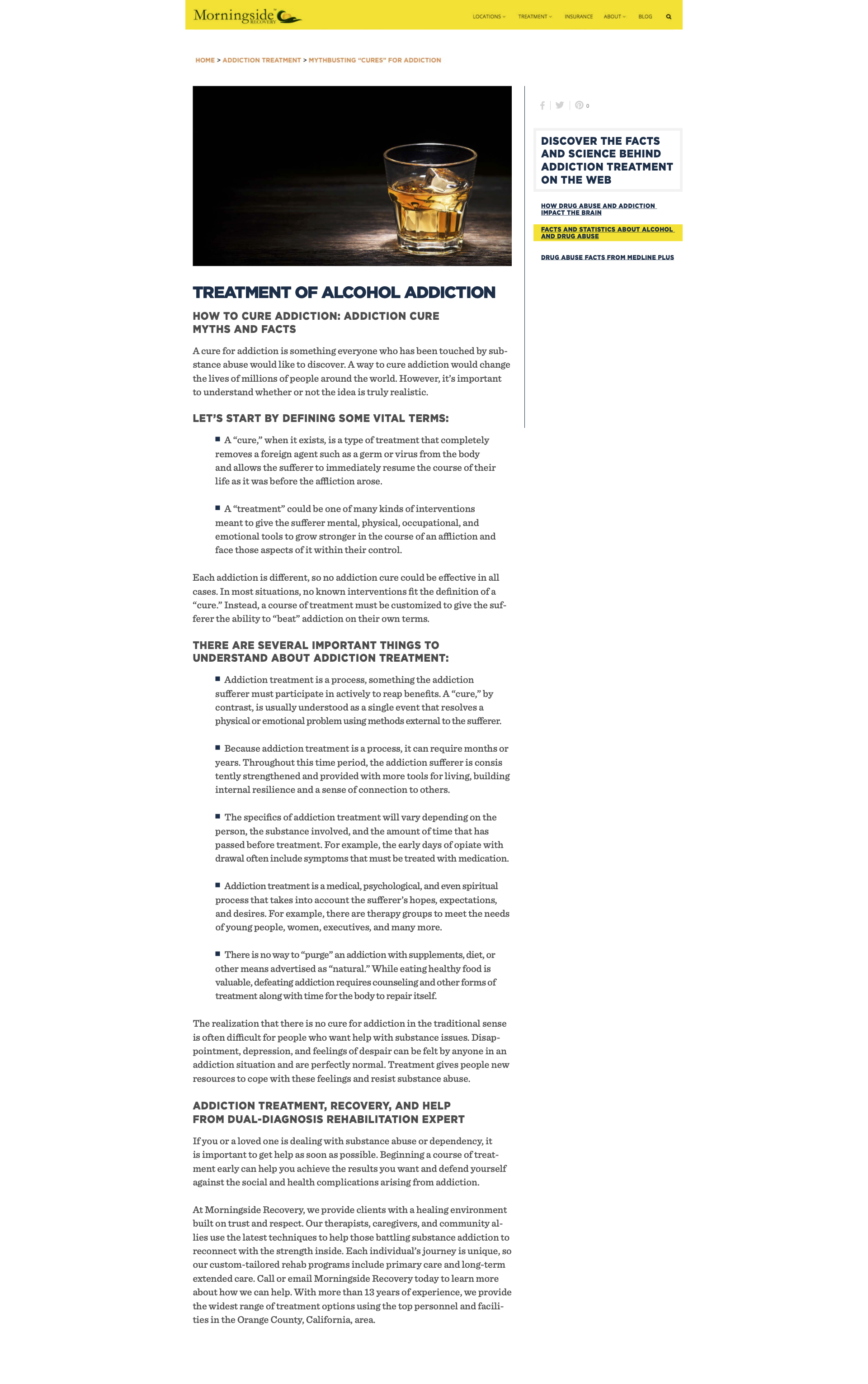 Custom Web Content
Photography by Ross Laurence for addiction recovery and sober living marketing – "Come to California for addiction recovery."
Let's Start Something new
Say Hello!
Tell me a bit about your business and the goals of your project.